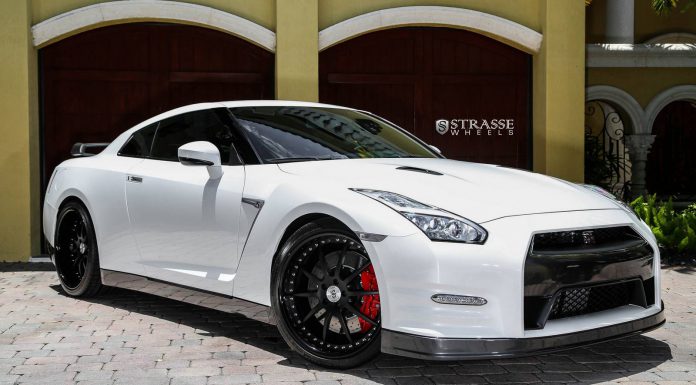 We've seen a plethora of Nissan GT-Rs fitted with aftermarket wheels in the past but this particular car could be the very first 2015 model year GT-R Black Edition which we've seen on new wheels. Those new wheels come courtesy of Strasse Wheels and are the Signature Series R10's.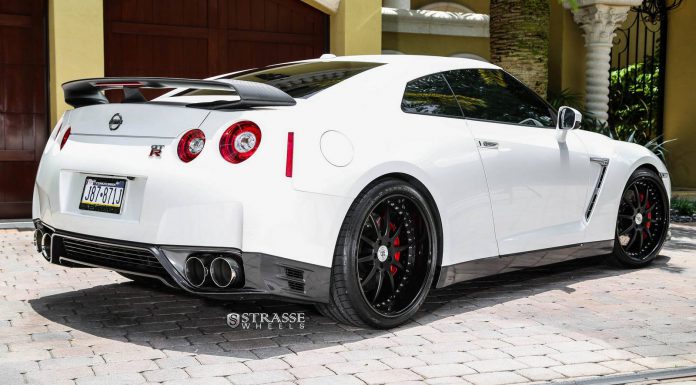 As the 2015 Nissan GT-R Black Edition is all about the performance, Strasse went to great lengths to ensure these wheels weighed as little as possible. While no weight figures have been revealed, they are lighter than the stock units.
As for specs, they are 21×10 at the front and 21×11 at the rear and feature matte black centres, gloss black lips and inners as well as chrome fasteners.