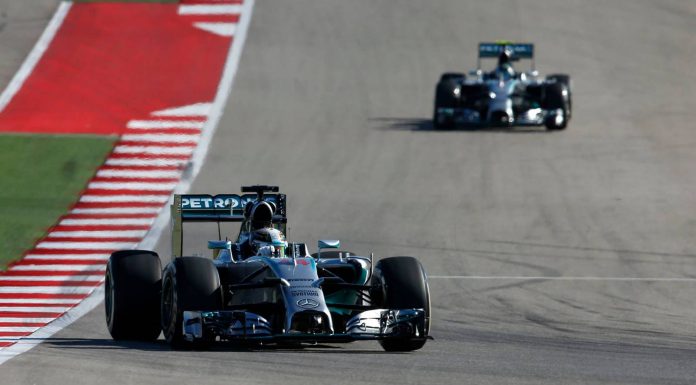 Lewis Hamilton won the 2014 United States Grand Prix in a thrilling afternoon race to extend his championship lead to 24 points. This was his fifth straight win, 10th of the season and 32nd in his career. The Briton who now has the highest number of wins by a British F1 driver took the win ahead of his stable teammate Nico Rosberg giving Mercedes a 1-2 finish.
Rosberg had led the race during the early laps but a masterful Hamilton snatched the lead away on the 24th lap. Hamilton only needs to finish the remaining two races second to Rosberg for him to clinch the 2014 F1 championship. As for Mercedes, the constructors championship title is already in their pockets seeing that now they have a total of 608 points. Williams' Felipe Massa nearly clinched the final spot on the podium but a last stint from Daniel Ricciardo denied him that chance.
A happy Lewis Hamilton said, "What an incredible place this is to go racing. We have such great support here and I have to say a massive thanks to the fans who have been awesome all weekend. I'm really grateful to have had the opportunity to be out front here. It's a very special feeling to have such an amazing car, an amazing team and to be on this incredible run. It's been an unbelievable job from the team all year so a big thanks to everyone here at the track and at the factories back home. We managed to correct the problems from qualifying today which was great and I pushed as hard as I could.
"For the overtake, I just stayed as close as possible to Nico and waited for the moment to be just close enough to throw it up the inside. This is a good circuit to be able to follow another car but it's still not easy. You have to judge the risk in these situations but I felt confident I could pull it off. Once I got past Nico, it was just about controlling the race. I'm very, very proud to now hold the record for the most Formula One wins for a British driver. I have to say, though, it's all thanks to the team and the car we have this year that I've been able to reach that landmark so quickly. Ten wins in a season is just… well, wow!," he said.
Valtteri Bottas took home the second Williams in fifth behind Massa while Alonso finished behind the duo in sixth place. Sebastien Vettel tried valiantly to finish ahead of Alonso but instead finished seventh for Red Bull. The race had one incident in the first lap where Force India's Sergio Perez crashed into Adrian Sutil's Sauber with both drivers retired from the incident. Vettel ran over the debris and suffered a puncture.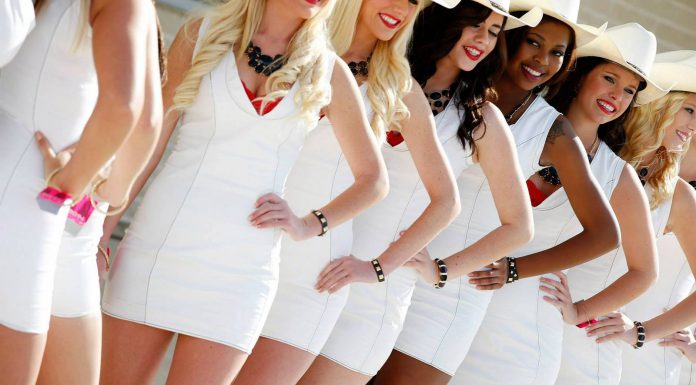 McLaren's Kevin Magnussen finished in eighth followed by Toro Rosso's Jean-Eric Vergne while Pastor Maldonado's Lotus earned the final points of the day. Button had qualified P7 but dropped 5 grid spots because of a gearbox change. Kvyat had qualified P14 but dropped 10 for engine change while Vettel qualified P17 but started from the pit due to power unit change. Perez was handed a grid penalty effective in the next race for causing a 'reckless' crash while Toro Rosso's Jean-Eric Vergne was handed a five-second post-race penalty for his collision with Lotus's Romain Grosjean.
Results: