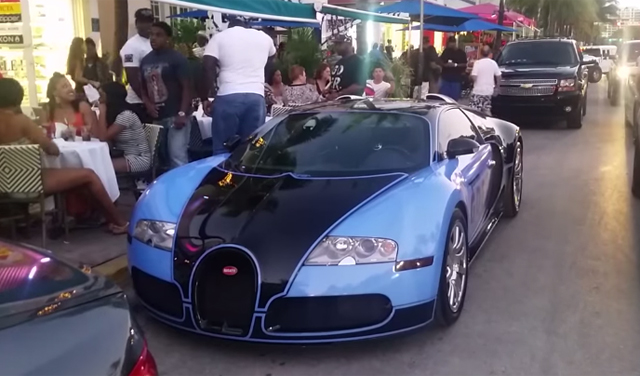 Flo Rida may be known around the world for his wrapping but to us, we know him better as one of just 450 Bugatti Veyron owners. To help promote his forthcoming album dubbed 'G.D.F.R', the rapper recently re-wrapped his Veyron.
[youtube]https://www.youtube.com/watch?v=Bu5qZsRdGyo[/youtube]
The transformation was carried out by Metro Wrapz in Florida and features a selection of highly reflective blue accents to make it into another Tron-themed supercar! Elsewhere, it is finished in blue and black with large stickers promoting Flo Rida's new album.