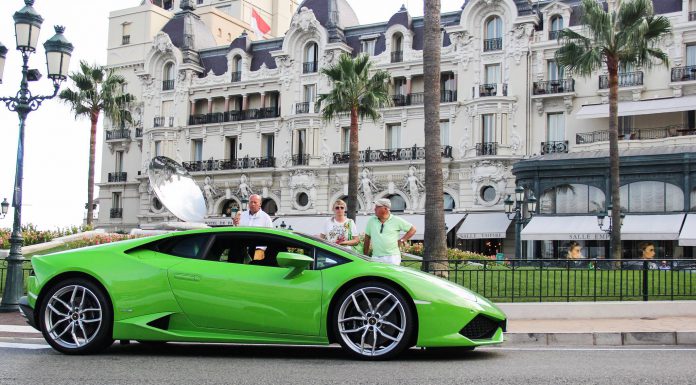 The Lamborghini Huracan burst onto the scene almost 11 months ago and it sure shook up the supercar market taking on the McLaren 650S, Ferrari 458 Italia and many more.
The Lamborghini Huracan LP610-4 replaces the Lamborghini Gallardo LP560-4 if you had not already guessed! It produces a total of 610 hp at 8250 rpm and 560 Nm of torque from 6500 rpm. These figures allow for a sprint from standstill to 100 km/h in just 3.2 seconds, from 0-200 km/h in just 9.9 seconds and a top speed in excess of 325 km/h.
Alongside the upgraded engine, the Gallardo's successor utilises the company's first seven-speed dual-clutch transmission dubbed the Lamborghini Doppia Frizione.
This stunning image comes from Chris Photography in Monaco. For more on the Huracan be sure to check out our review!