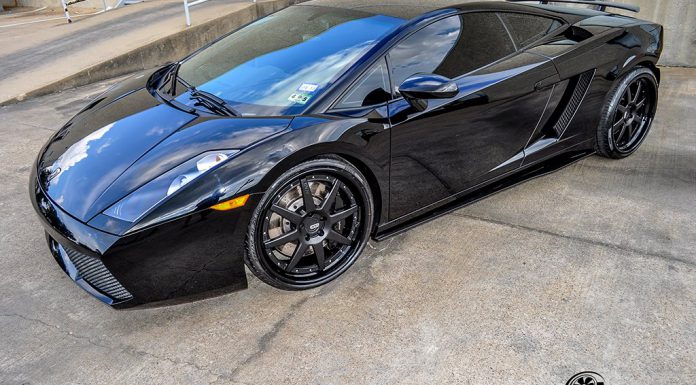 Dallas Performance is playing in the big leagues with their power conversion packages for the Lamborghini Gallardo. This black beauty was recently outfitted with a twin-turbo setup by the Texas aftermarket performance shop, producing 1000 wheel horsepower on race fuel and 800 wheel horsepower on street fuel.
This particular setup, the full Stage 2 twin turbo system, includes Dallas Performance's forged and sleeved engine, billet rods and pistons, MoTeC engine management, upgraded fuel system and a 2 year / 24,000 mile warranty.
The owner also received a ceramic street clutch and billet axles to finish off the upgrades to this now beastly Lamborghini.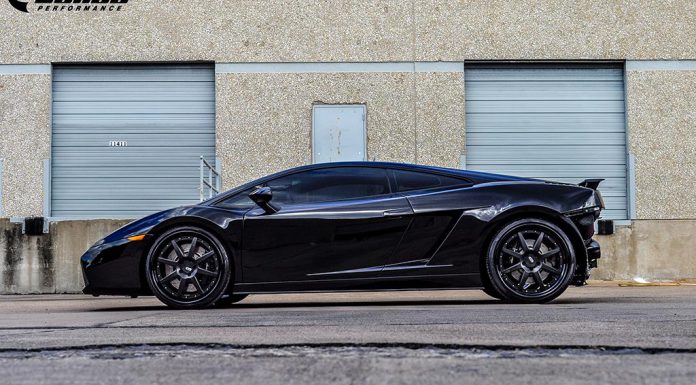 Dallas Performance also offers a Stage 3 twin turbo setup, producing 1250 wheel horsepower and a Stage RS1 race-spec package producing up to 1600 wheel horsepower, with an additional 2000 wheel horsepower package available upon request.