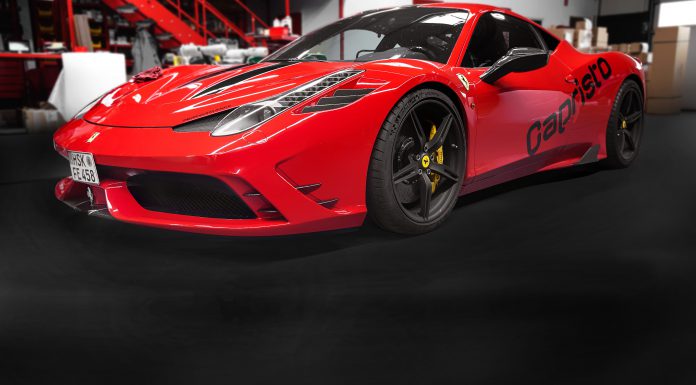 Renowned exhaust tuner, Capristo, has released a new visual styling package for the Ferrari 458 Speciale that gives it a fresh new look.
In addition to exterior carbon fiber parts, Capristo has developed engine components such as a carbon airbox, motor side mounts, trim pieces and plenty more to give the engine bay an added visual appeal.
On the outside, Capristo has developed air outlet ribs, rear spoiler, gas cap, air intake flaps, front chin spoiler and other options that look stunning when juxtaposed against the factory red or yellow paint.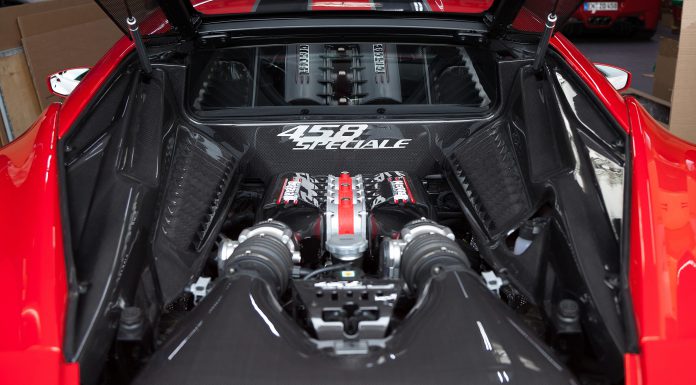 Capristo has also developed a high-flow exhaust system for the 458 Speciale that comes in valved or un-valved variants. Additionally, header pipes and cat deleted have also been manufactured for the Speciale.