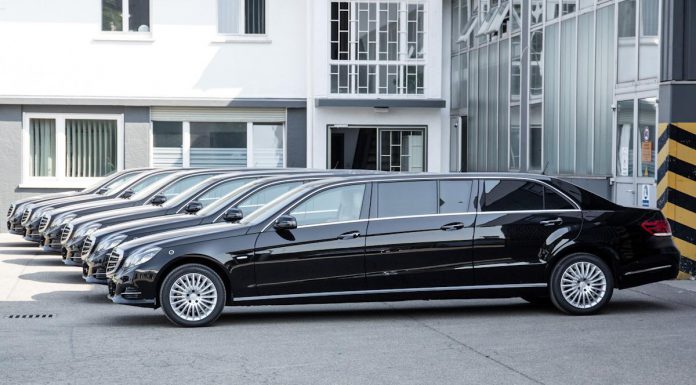 For most, the Mercedes-Benz E-Class is more car than you'd ever require. However, German coachbuilder Binz has been upgrading and most importantly, stretching the E-Class for quite some time. Now the firm has revealed its new six-door E-Class based around the facelifted model which debuted back in late 2012.
All up, the custom Binz Mercedes-Benz E-Class measures an incredible 5979 mm long which is 1.1 metres longer than the standard E-Class. To accommodate the two extra doors, the wheelbase has also been extended significantly from 2873 mm to 3985 mm. Binz offers further customisation for the E-Class with it available with six large seats or instead, eight seats.
Impressively and despite the size of the new Binz E-Class, it actually only weighs 250 kg more than the typical four-door car. This minimal weight gain comes thanks to a selection of fibre-reinforced composites used throughout the car's construction.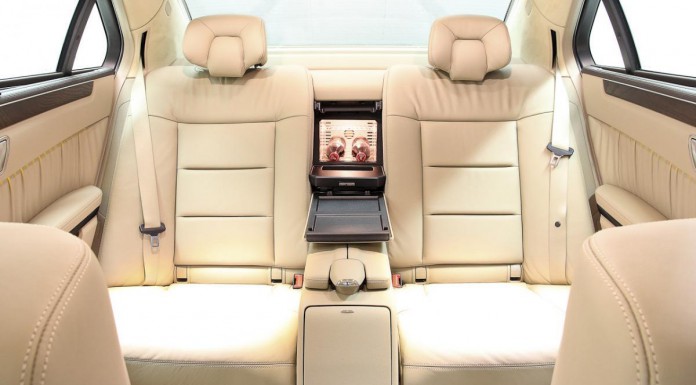 Binz offers its six-door upgrade for the E220, E250 CDI, E350 4MATIC and the E500 variants.