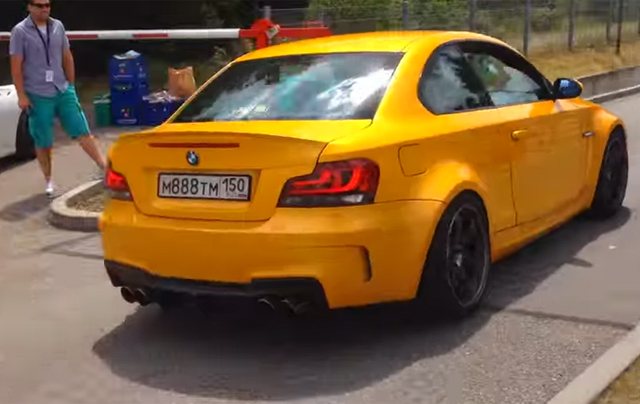 With a potent twin-turbocharged 3.0-litre six-cylinder engine delivering an impressive 340 hp at 5900 rpm and 332 lb-ft of torque from 1500 to 4500 rpm, the BMW 1M is an exceptionally potent sports car. The owner of the following yellow example thought it required a bit of extra power however and had it fitted with the potent 4.0-litre V8 engine from the previous-generation M3 Coupe!
[youtube]https://www.youtube.com/watch?v=Iy8T8gyUN9w[/youtube]
Not only is it quite impressive that the V8 was able to fit in the compact 1M but it also gives this particular 1M an engine and exhaust growl unlike any other. Interestingly however, it only produces around 80 hp more than the standard engine of the 1M while also weighing 70 kg more.
So you tell us, which engine is better?