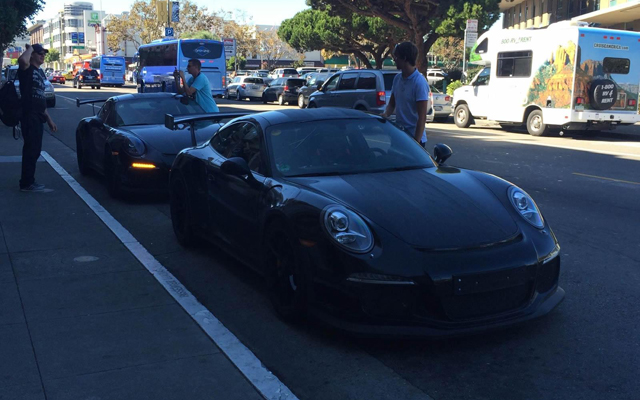 A couple of prototypes of the eagerly anticipated 2015 Porsche 911 GT3 RS have been filmed testing virtually undisguised in the United States.
Unlike previous 911 GT3 RS spy shots, these ones reveal the massive roll cage fitted to the back of the German sports car as well as its adoption of new racing bucket seats complete with red seatbelts.
[youtube]https://www.youtube.com/watch?v=WyimXN90Bu0[/youtube]
Under the hood, the latest Porsche 911 GT3 RS will see a slight power increase from the standard car pushing the total figure towards the 500 hp mark. It will also feature different gear rations and should be able to sprint to 100 km/h in around 3.5 seconds. Understandably, top speed will be slightly decreased due to the increase downforce.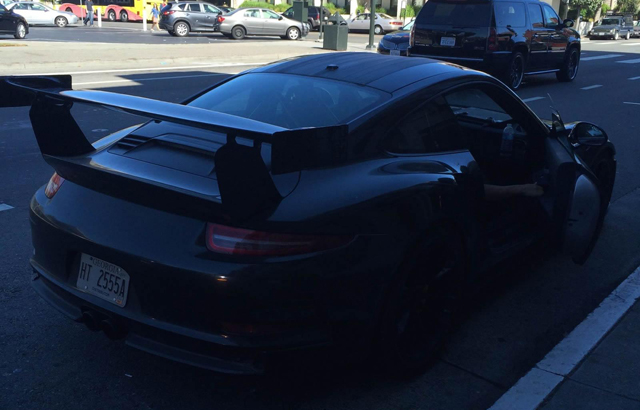 Interestingly, the prototype featured above, as well as others previously spotted, feature similar side air intakes to Porsche's turbocharged 911s. There is quite a bit of conjecture as to why they are present but some reports suggest the 2015 Porsche 911 GT3 RS will be turbocharged. Despite this, videos of the car testing on the Nurburgring have demonstrated its naturally aspirated engine setup will remain.
According to recent reports, the 2015 Porsche 911 GT3 RS lapped the Nurburgring Nordschleife in a mere 7 minutes and 20 seconds.
[Via 6speedonline]