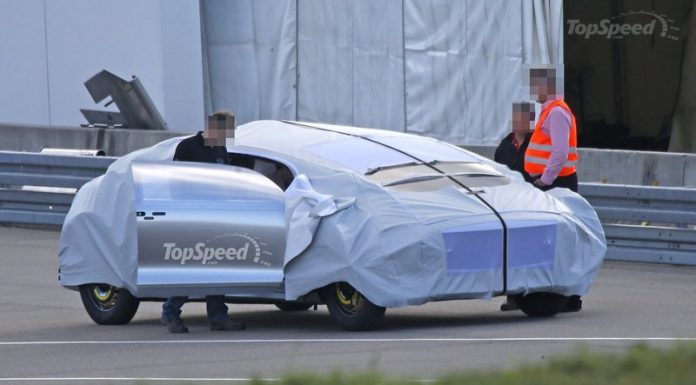 Last week, Mercedes-Benz revealed it would be debuting at brand new concept car at the Consumer Electronics Show in January. Now spy shots have emerged have an out-of-this-world Mercedes-Benz concept car undergoing testing.
Details about the car remain extremely limited but there's a possibility it could be a prototype for January's new concept. Either that or the marque is preparing something special for the Los Angeles Auto Show next month. Whatever the case may be, this concept is unlike anything we've seen before and is most likely not previewing a new Mercedes-Benz model.
Instead, there's a good chance it will feature some new advanced technologies from the firm it may implement into its future vehicles. Some of the interesting design elements include the protruding wheel arches, massive glasshouse roof design, the complete lack of a traditional bonnet, very short overhangs and an exceptionally long wheelbase.
[Via Top Speed]