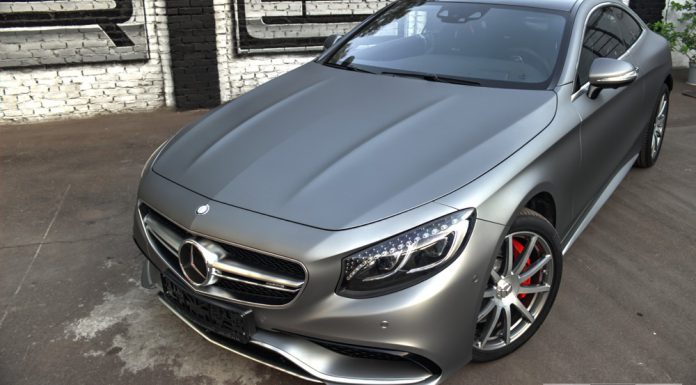 Customer deliveries of the brand new Mercedes-Benz S63 AMG Coupe haven't been underway for all that long and already, a Russian example has been wrapped matte grey by the crew at Re-Styling.
This particular S63 AMG Coupe originally left the factory finished in blue but the new wrap really gives it a unique look and certainly sets it apart from other S63 AMGs going around.
As a reminder, the S63 AMG Coupe is powered by a potent 5.5-liter twin-turbocharged V8 engine delivering 577 hp at 5,500 rpm as well as a brutal 664 lb-ft of torque at a low 2,240 rpm. To put this into comparison, this is a 40 hp increase over the CL63 AMG. The massive engine is then mated to a seven-speed Speedshift automatic transmission. The car can be ordered in both rear-wheel drive and all-wheel drive configurations and this particular example is the latter.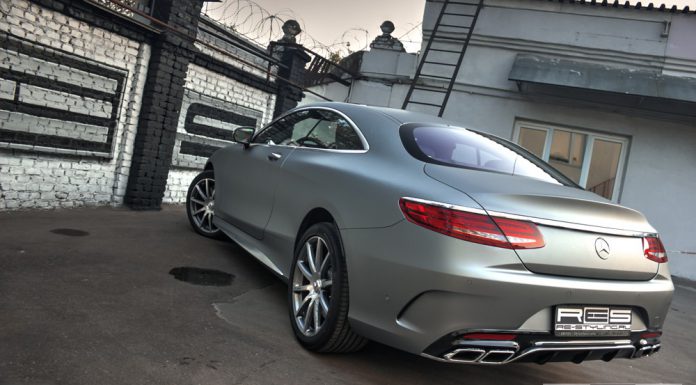 Despite its very heavy weight of 1,995 kg, Mercedes-Benz claims that the S 63 AMG Coupe can hit 100 km/h from a standstill in a mere 3.9 seconds with the all-wheel drive system and reach the same mark as a RWD in 4.3 seconds. Both have an electronically limited top speed of 300 km/h. Either way, the power is transmitted to the road through tyres measuring 255/40R 20 at the front and 285/35R 20 at the rear.