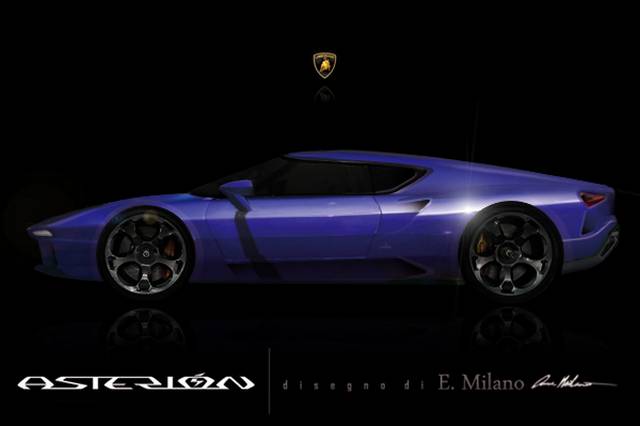 Last week, Lamborghini released an interesting teaser image of a new car which it is set to reveal at the Paris Motor Show 2014. Soon after, it emerged that the Italian supercar manufacturer recently trademarked the name Asterion leading to speculation the car may be a hybrid.
While we still have a few days to wait before the car is officially revealed, Evren Milano has decided to render how the car could look based on its profile provided by the official teaser image. The rendered car has two doors but appears to be a 2+2 and this is certainly the direction Lamborghini could be heading with it latest concept car.
Alongside the profile shot of the car provided by the teaser, it had the words 'Once perfection is achieved, you can just double it'. Now our guess is just as good as yours as to what that means but based on the overall shape of the car teased, the Italian marque could indeed be preparing to launch an extremely sleek fastback four-door in a similar vein to the original Lamborghini Espada. Alternatively, there is some suggestion that it could be GT variant of the Aventador with an extended wheelbase and two small rear seats complete with rear suicide doors.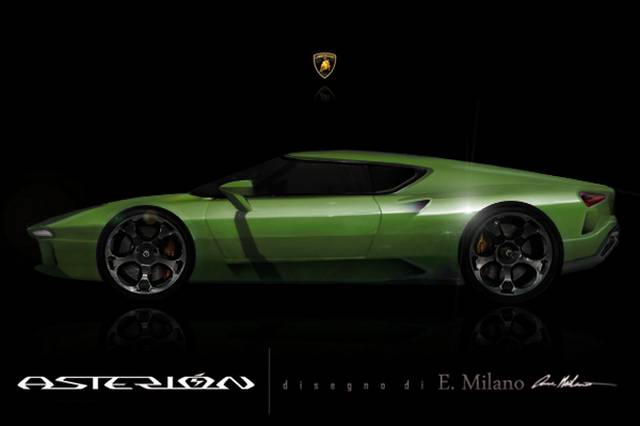 If this is true, then it is a real surprise. After all, Lamborghini definitively ruled out the original Estoque concept for production a couple of years ago and has instead opted to launch a highly-exclusive luxury SUV by 2016.
For those that didn't know, the original Lamborghini Espada grand tourer was produced from 1968 through to 1978. Fitted with a large 4.0-litre V12 engine at the front, disc brakes at all four corners and independent suspension, the Espada became the firm's most successful model at the time.