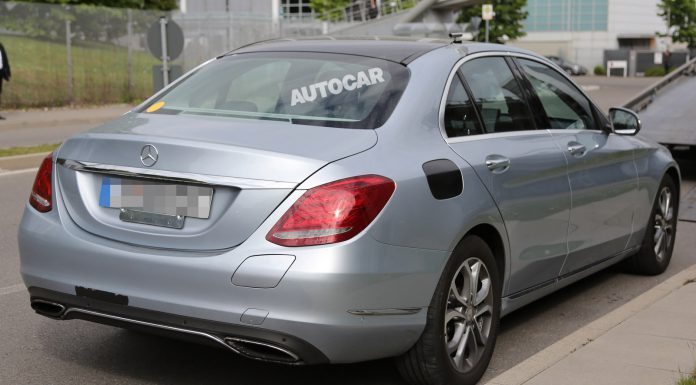 Details about the upcoming Mercedes-Benz C350 Plug-In Hybrid have emerged online ahead of the car's worldwide launch later this year.
From a visual perspective, the C350 Plug-In Hybrid will only be distinguishable from other C-Class variants in that it will feature a charging port in the rear bumper as well as an active front grille which can be closed when the engine does not require additional cooling.
The powertrain of the C350 Plug-In Hybrid will consist of a 2.0-litre turbocharged four-cylinder engine delivering a total of 208 hp. Mated to this traditional internal combustion engine will be an electric motor pumping out a further 80 hp and located within the seven-speed automatic transmission. Fuel efficiency readings remain somewhat of a mystery, but the car should be able to best the 100.9 mpg (UK) rating of the S500 Plug-In Hybrid with reports indicating 141 mpg could be achieved. Elsewhere, the car is expected to have an electric-power only range of about 32 km.
To reduce costs and speed up development of the car, the aforementioned transmission and electric motor will be shared with the S500 Plug-In Hybrid. When discussing this point with Auto Express, head of sales and marketing at Mercedes-Benz Ola Kallenius said, "High volume electrification is still in its infancy, but there are two ways we can look to reduce costs in the future – by increasing power density in the battery and by the industrialisation of the production process.
"The key is that the hybrid module can be scaled and used across the various models," he said.
[Via Auto Express]