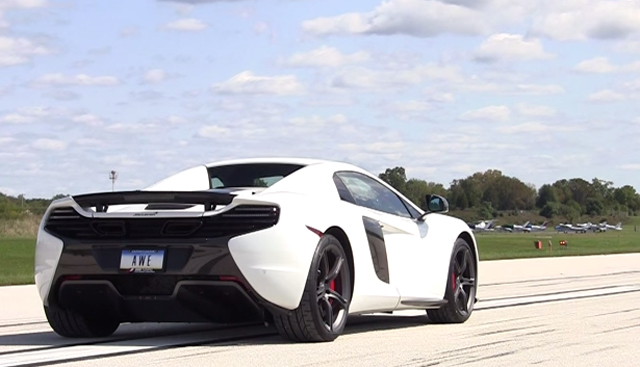 The McLaren 650S is still a brand new car but already, AWE Tuning have released their aftermarket exhaust system for the potent British sports car.
[youtube]https://www.youtube.com/watch?v=mZnVHwuTIOA[/youtube]
Not only does the AWE Tuning exhaust for the 650S add a nice extra burble and roar to the 3.8-litre twin-turbocharged V8 soundtrack, it also lifts power quite significantly. As a matter of fact, horsepower has risen by 44 hp at the crank with torque increased by 68 lb-ft!