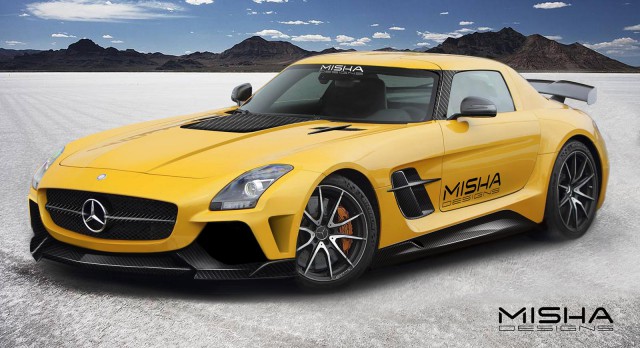 Tuning company Misha Designs have just previewed their impending bodykit for the Mercedes-Benz SLS AMG. Clearly taking inspiration from the Mercedes-Benz SLS AMG Black Series, the Misha Design bodykit promises to add an extremely aggressive appearance to the front-engined German sports car.
At the front, the bodykit sees the addition of a new front bumper with redesigned air intakes. It also features a prominent carbon fibre front splitter and air intake surrounds. Elsewhere, a brand new bonnet is featured and complete with a carbon fibre panel while on the side, carbon fibre sills have been installed along with more aggressive grilles behind the front wheels.
At the back, Misha Designs have added a large carbon fibre rear wing (or a bootlid lip spoiler), a new bumper along with a menacing diffuser.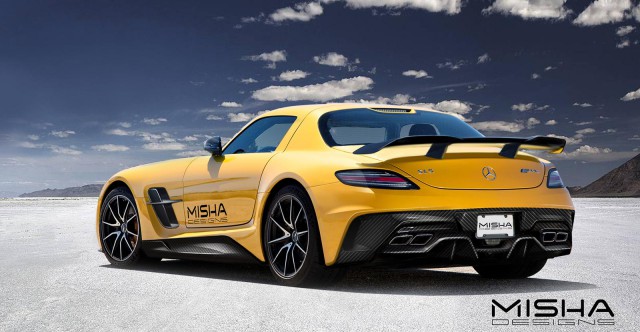 Misha Designs is now accepting orders for the kit or individual parts with deliveries starting in October.