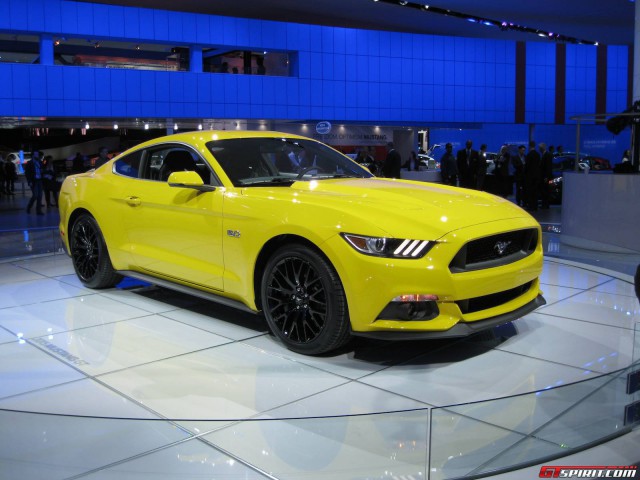 While customer deliveries of the 2015 Ford Mustang have yet to begin, all signs point towards it being received extremely well. The range topping model is currently the Mustang GT but in the future, numerous other variants will be offered with power and torque figures set to rise considerably in the coming years.
[youtube]https://www.youtube.com/watch?v=zytJTdWKSHY[/youtube]
For now though, the 2015 Ford Mustang GT is where all the action is happening. In order to get a perfect idea of how the new muscle car sounds, it is well worth checking out the following video example of a dark silver example revving!
Under the hood, the 2015 Ford Mustang GT features a 5.0-litre naturally-aspirated V8 engine. It manages to produce an impressive 435 hp and 400 lb-ft of torque. To help create the uprated V8, Ford implemented larger intake valves, larger exhaust valves, revised intake and exhaust camshafts, stiffer valve springs, a new cylinder head casting, Sinter forged connecting rods, redesigned piston tops and a rebalanced forced crankshaft.