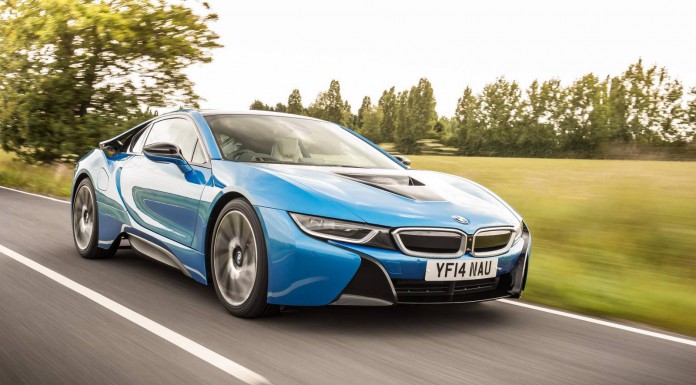 BMW has delivered the first North American customer examples of the i8 hybrid sports car at Monterey Car Week 2014 in Carmel, California.
Among the very first owners to receive their i8s is Roger Penske, the man behind Penske Corporation, Penske Automotive Group and Team Penske which runs Nascar and IndyCar teams. Additionally, Rich Hendrick, the chairman of the Hendrick Automotive Group is taking delivery of his i8 this weekend.
"Today marks an exciting day for BMW of North America, as we take another step towards furthering sustainable mobility with the BMW i8, the plug-in hybrid sports car made with carbon fiber," said Ludwig Willisch, President & CEO, BMW of North America. "We are proud to see the i8, the second of BMW i's visionary vehicles, enter the market."
The production-spec i8 was of course revealed to the public last year at the Frankfurt Auto Show with production commencing in April. Powering it is a 1.5-liter three-cylinder TwinPower Turbo petrol engine, good for 231 horsepower and 320 Nm of torque, in addition to a 130 hp electric motor. The petrol engine sends power to the rear wheels through a six-speed automatic gearbox, while the electric motor turns the front wheels through a two-stage transmission. The combo is good for 362 hp and 570 Nm of torque, 0-100 km/h in 4.4 seconds and most importantly, up to 113 miles per gallon.