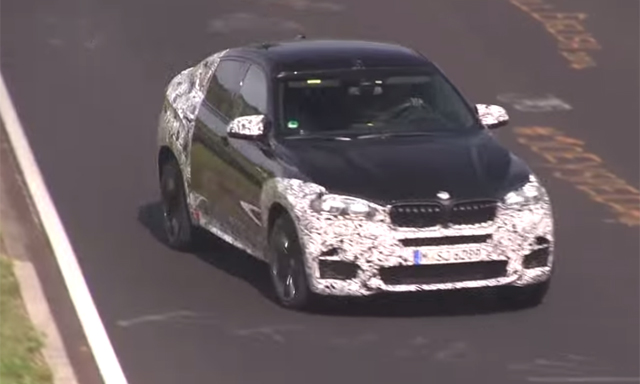 The next-generation 2016 BMW X6 M has been spied testing at the Nurburgring once again ahead of a worldwide debut likely to be later this year.
The following prototype is the first we have seen thus far to utilise the new X6's updated headlights and taillights. Elsewhere, it is apparent that the 2015 BMW X6 M will receive a slightly modified BMW front kidney grille as well as a redesigned front bumper. Additionally, a new rear fascia will be used.
[youtube]https://www.youtube.com/watch?v=n1sy5xKOrHo[/youtube]
Both the new X6 M and X5 M will use the same 4.4-liter twin-turbo V8 engine of the outgoing cars. In current tune, that engine pumps out 547 hp at 6,000 rpm and 680 Nm of torque at 500 lb-ft of torque. However, we can expect to see some slight power gains for the latest models.