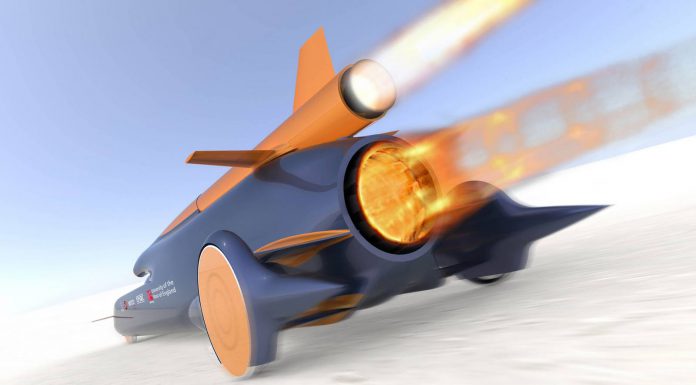 Development of the truly extraordinary Bloodhound SSC is well under way and now the company is in the midst of testing the incredible wheels which will see them hitting 1000 mph on the record breaking run next year!
[youtube]https://www.youtube.com/watch?v=WIpVwBVTwCY[/youtube]
Unlike traditional wheels, the ones fitted to the Bloodhound SSC are solid aluminium. When they begin spinning at just over 10,000 rpm, they heat up to a maximum of 98 degrees Celsius due solely to the aerodynamic friction at such incredible speeds!