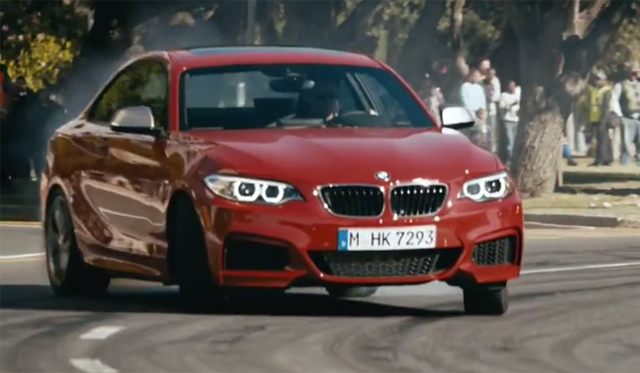 Just yesterday, BMW teased something involving the BMW 2-Series Coupe. While it was initially suggested to be a new model, it was in fact teasing a new video involving no less than five examples of the BMW M235i drifting in sync in what BMW dubs the epic driftmod!
[youtube]https://www.youtube.com/watch?v=vz2rAgXjkCA[/youtube]
The video was filmed in Cape Town, South Africa and essentially shows the five M235i models drifting around the public streets all together to create a truly epic sight. The men behind the wheels of the cars were Rhys Millen, Rich Rutherford, Samuel Hubinette, Conrad Grunewald and Daijiro Yoshihara.