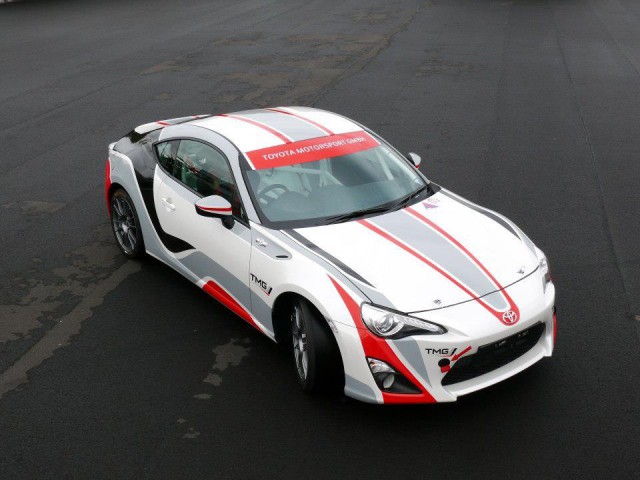 The Toyota GT86 CS-R3 rally car it set to make its racing debut at the ninth round of the World Rally Championship at the ADAC Rallye Deutschland in August.
Importantly, the car won't be actually competing in any of the rally stages during the event and will act as the official pathfinder car which helps ensure that each and every stage is safe for the upcoming racers. Behind the wheel will be Isolde Holderied who has won the women's world rally championship two times.
Created by Toyota Motorsport GmbH, the car will eventually compete in the R3 class of the WRC and features a host changes to turn this rear-wheel drive sports car into a formidable rally car best suited to gravel and mud.
Such changes include a six-speed sequential transmission, limited slip differential as well as a more potent powertrain. Additionally, the TMG GT86 CS-R3 receives upgrades brakes and will join the Toyota Yaris R1A as a rally car available to your everyday customer.
In regards to that more potent powertrain, power from the naturally-aspirated 2.0-litre four-cylinder engine has been increased to between 240 and 250 hp.
Following the car's maiden run at a rally, orders for private customers will open with it suited to a range of different levels of rally racing.