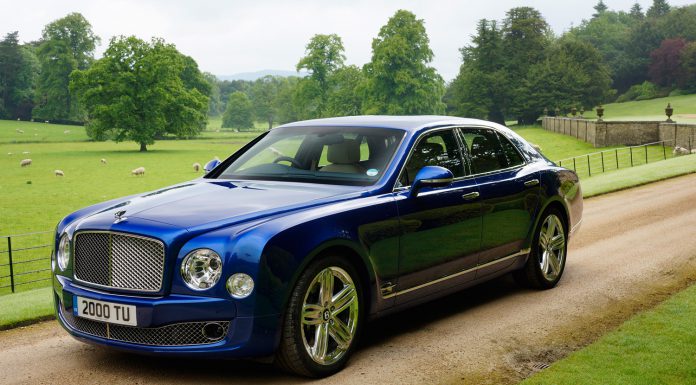 Recently, word escaped that a faster, more powerful variant of the Bentley Mulsanne was on the cards for a launch at the upcoming Paris Motor Show 2014 in October. Now, AutoExpress is reporting that Bentley insiders have confirmed to it that the car will be dubbed the Bentley Mulsanne Speed.
Beneath the body, the Bentley Mulsanne Speed will feature the same 6.75-litre twin-turbocharged V8 engine. However, power is expected to be increased from 505 hp up to 550 hp with the sprint to 100 km/h from a standstill likely dropping below the five second barrier. Furthermore, the extra shot of power should help increase the luxury car's top speed from 184 mph towards 200 mph!
Beyond changes to the engine, it is likely that the Bentley Mulsanne Speed will receive modifications to the chassis and the steering. Furthermore, there is a good chance that some weight saving measures will be employed to make the car makes the most of its power gains.
Because the high-performance, extreme-luxury market hasn't really been tapped into, a more powerful Bentley Mulsanne wouldn't have any real rivals bar the three-door Rolls-Royce Wraith. As a result, the automaker could unlock a pandora's box of customer interest.
It is suggested that following the great reception to the track-oriented Bentley Continental GT3-R at the Goodwood Festival of Speed, the British firm has been convinced to produce more performance models.
[Via Auto Express]