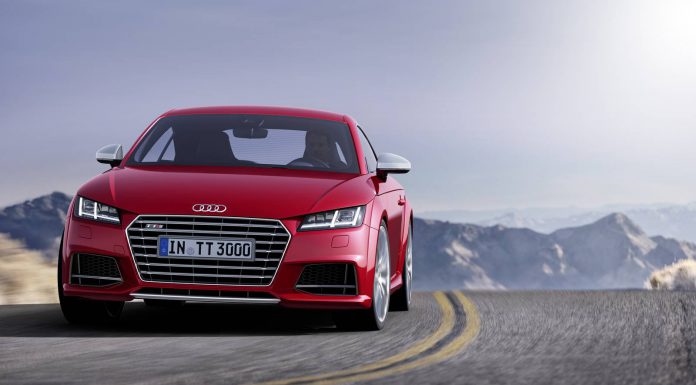 Audi has confirmed that it will launch a third shift at its Hungary production facility from mid-August to help keep up with demand for its luxurious models and particularly, for growing demand for the new Audi TT sports car.
As it stands, the facility which produces the TT and TT Roadster, A3 sedan and Cabriolet produces 160,000 vehicles annually.
"We are preparing for serial production of the new Audi TT Coupe with full steam. Introduction of the third shift is inevitable," car production chief Gerd Walker said in a recent statement.
The TT has of course become such an icon thanks to its instantly recognisable body shape with its strong arches and smooth curved roof. The third generation of TT emphasises and extenuates the strong lines and angles of the sports coupe For example, the single frame grille is much broader and flatter than that of the previous model, with a powerful line dividing it into two zones. Starting in the top corners of the grille, sharp contours run in a V across the hood, which bears the four Audi rings mimicking the design on the Audi R8 supercar.
Three different variants of the 2015 Audi TT will be initially produced. The entry-level four-cylinder diesel engine produces 184 hp while the petrol TTS delivers 310 hp.