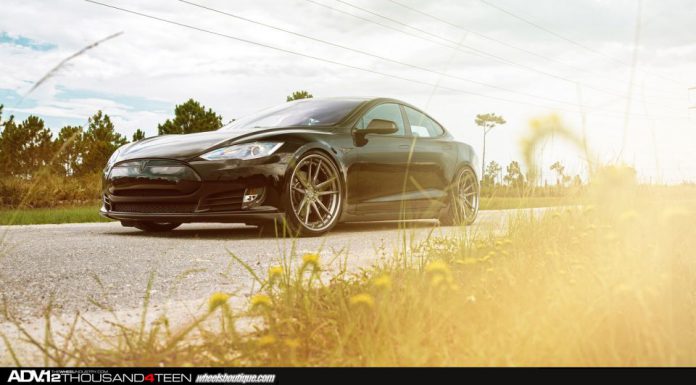 For a new automaker like Tesla Motors is, the company's first major production car, the Model S, has been a raging success. While most talk about its advanced electrical systems, the actual design of the electric sedan is exceptional.
Whereas rivals like the BMW 5-Series feature arguably more brutish designs, the Model S is exceptionally sleek with very few if any, sharp edges as the low nose stretches up into a heavily raked windscreen, across a panoramic sunroof and stretching down the stubby rear end and its bootlid lip spoiler.
As always however, the design of most cars can be improved with just some simply modifications. The following black Model S comes courtesy of Wheels Boutique with it rolling on a set of ADV.1 wheels. These wheels are finished in matte titanium and feature polished gunmetal grey lips. Additionally, the badges have been blacked-out.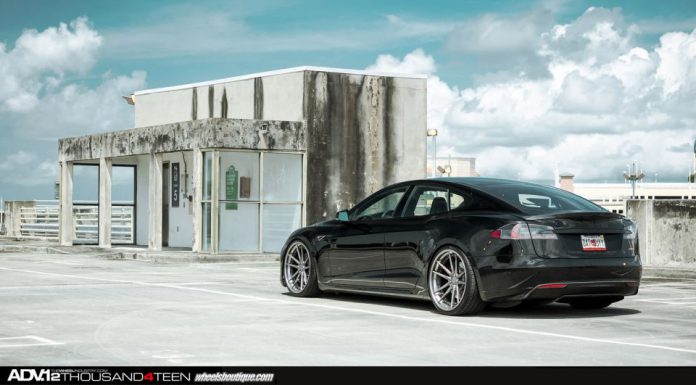 Let us know what you think of the car below!