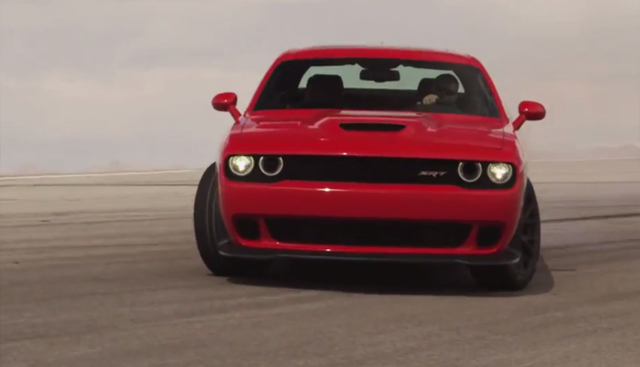 We've shown you videos of the new 2015 Dodge Challenger SRT Hellcat revving as well as doing epic burnouts and now Dodge has released an epic raw driving footage video of the car.
[youtube]https://www.youtube.com/watch?v=Z6gZ7mdRi40#t=56[/youtube]
Unlike most videos from manufacturers of their latest products, this one features absolutely no crazy editing and thankfully, no music. As a result, we can appreciate the absolutely brutal exhaust note perfectly!