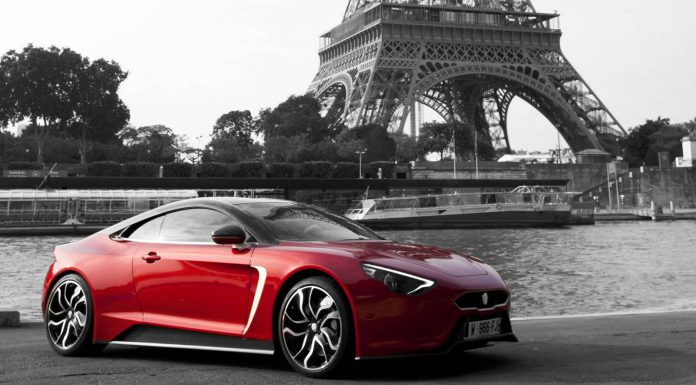 Exagon Motor has just previewed its new model dubbed the Furtive-eGT set to debut on The Hurlingham Club's famous lawns from the 16th to 19th of July.
Designed as a fast grand tourer, the Exagon Furtive-eGT is powered by two electric motors sourced from Siemens. Each deliver over 400 hp meaning the car should hit 100 km/h in just 3.5 seconds. Another key aspect of the Furtive-eGT is just how light it is. As a matter of fact, it features a carbon fibre and honeycomb monocoque as well as an aluminium body that weighs just 124 kg! Exagon claims that this is the first implementation of a carbon monocoque in a sedan.
Elsewhere, the Exagon Furtive-eGT features a very luxurious interior combining some elements similar to the Lamborghini. The example pictures features dark red leather along with cream coloured leather.
Production of the Exagon Motors Furtive-eGT has yet to commence since the car was revealed as a concept at the Paris Motor Show in 2010. Nevertheless, the company claims it has an international waiting list with the car set to be created on a made-to-order basis.
When the new and improved Furtive-eGT is revealed at The Hurlingham Club, more interested buyers are likely to sign deposits to have the car once production commences in the future.