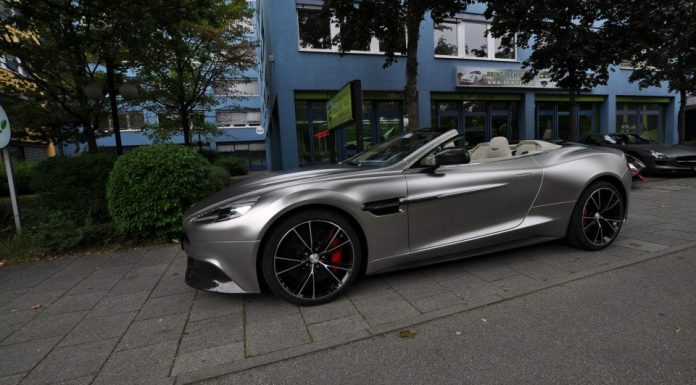 Matte and chrome aftermarket car wraps are possibly the two most popular for those looking to stand out from the crowd. However, what would happen if you were to mix chrome with a matte finish? You would get this, a colour Print Tech Premium Wrapping in Germany calls Alubean Chrome Matte.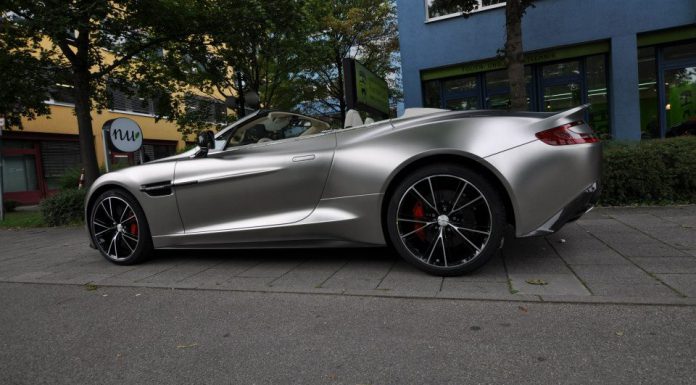 Featured here on a brand new 2014 Aston Martin Vanquish Volante, this wrap is really unlike any other we have seen before. The combination of a chrome finish combined with matte texture really makes this Vanquish Volante pop out from the crowd.
Importantly, the wrap is far from overkill and adds a real unique and luxurious flare to the Vanquish Volante!
Leave us your thoughts about it below.