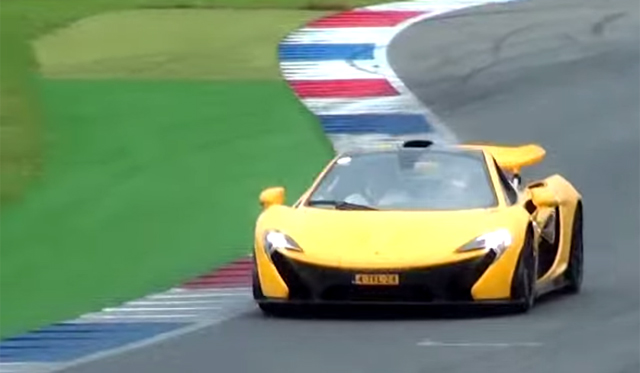 It has been a very long time since three cars as important as the LaFerrari, McLaren P1 and Porsche 918 Spyder have been released all at the same time and with such similar performance. Add to the fact that all three are revolutionary hybrids, and there's no denying the fact that the trio are ushering in an entirely new generation of high-performance cars.
[youtube]https://www.youtube.com/watch?v=17Pj2Bw5Q4U#t=138[/youtube]
Recently at a track event in Assen, two incredible McLaren P1s hit the famous race circuit. One was finished in a bright shade of yellow while the other was finished in silver and seeing the two on track is truly an exceptional sight!
As if you needed reminding, the McLaren P1 is one of three incredible hybrid hypercars on the market. It features a 3.8-liter twin-turbocharged V8 engine delivering 727 hp and when combined with an electric motor, deliveries a total of 903 hp!