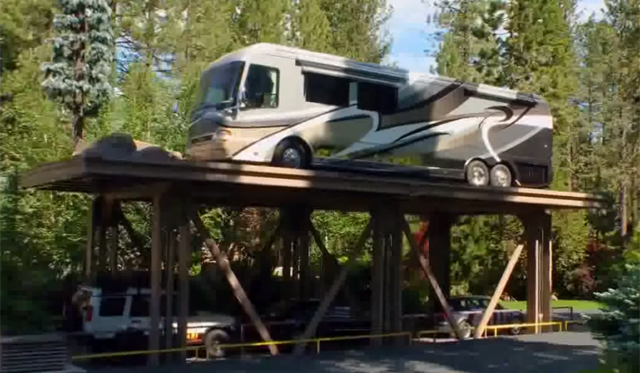 Garages are awesome. After all, it's where automotive enthusiasts like us store our most prized possession/s. As a result, if you're wealthy and have an impressive car collection, then it is worth investing in a pretty special garage and that is exactly what the following successful U.S. businessman has done.
[youtube]https://www.youtube.com/watch?v=3t_1f0SXBsI#t=52[/youtube]
His huge estate is located in Lake Tahoe and it consists of four individual properties. However, the most impressive feature is without a doubt the underground garage which cost about $5 million to create.
On ground level, a motorcycle collection with over 100 pieces is present. However, it is beneath this where the real action begins. Hidden under some fake rocks and a tree is a massive elevator which can lift 250,000 pounds at a time and store three cars. This elevator then goes down into a stunningly white underground garage where the owner keeps his cars!