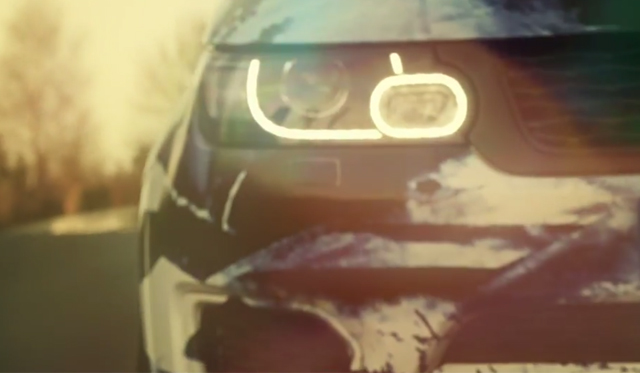 Range Rover has dropped another teaser of the upcoming 2015 Range Rover Sport RS set to debut at the upcoming Goodwood Festival of Speed 2014. While the name has yet to be confirmed, we know that the Range Rover Sport RS will be the fastest and most agile Range Rover ever created.
[youtube]https://www.youtube.com/watch?v=MrETspH1Nkw[/youtube]
Development of the Range Rover Sport RS has been ongoing for quite some time with first prototypes spotted back in April last year. When the car does launch, it will be powered by the same 5.0-liter supercharged V8 unit of the standard Range Rover Sport. However, power is expected to be lifted to a Jaguar XK-RS equalling 542 hp and 680 Nm of torque. As a result, the Range Rover Sport RS should accelerate to 100 km/h in just 4.5 seconds.
Due to this extra power, the car will inevitably require larger brakes and these are expected to come in the form of fade-free Brembo carbon-ceramic discs while tweaks will then be made to the traction control system, steering, transmission and dampers.
From a visual perspective, the new Range Rover Sport RS (name unconfirmed) will feature a more aggressive front fascia incorporating a menacing bumper with gaping wide air intakes. The car will also receive a new rear diffuser and a quad exhaust pipe setup.