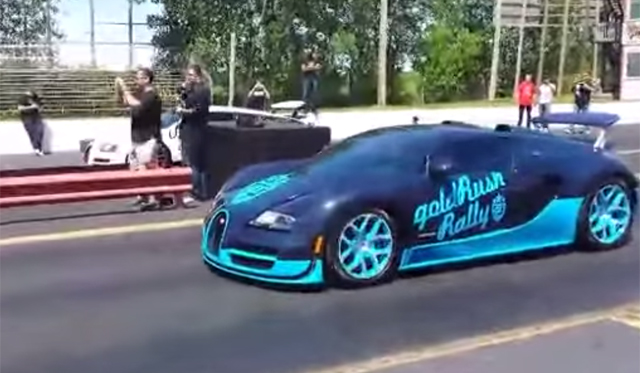 The Bugatti Veyron Super Sport and Grand Sport Vitesse models are the shining beacons of the incredible Veyron story. Both powered by 8.0-litre, W16, quad-turbocharged engines delivering 1200 hp, the two cars are essentially identically matched from a performance stand point bar the Super Sport's slightly higher top speed.
[youtube]https://www.youtube.com/watch?v=P28ojDbjkvs[/youtube]
During the ongoing goldRush Rally, the one-off Super Sport Pur Blanc and a stunning blue Grand Sport Vitesse are competing. The two recently hit the drag strip together and each laid down extremely impressive runs. We won't ruin the result, but this is definitely a video worth watching!
[youtube]https://www.youtube.com/watch?v=cgGBHor6LbE[/youtube]