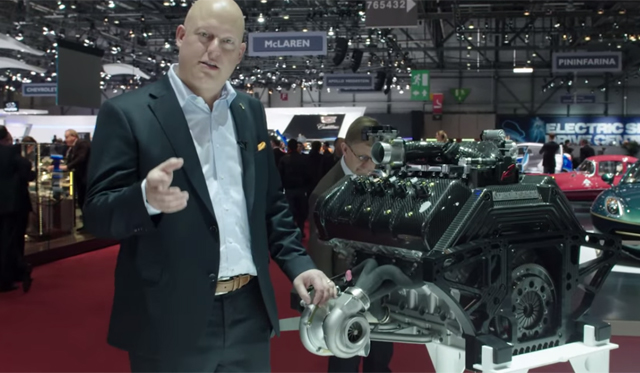 When creating the Koenigsegg One:1, the Swedish manufacturer didn't simply fit bigger turbochargers to increase power while adding an aggressive front splitter and massive rear wing. No, the technical developments from the One:1 are much more complex than that.
[youtube]https://www.youtube.com/watch?v=DNedUZxP8NU[/youtube]
Throughout the ongoing Inside Koenigsegg 2 series, we've seen just the incredible extent to which Koenigsegg went to to save weight, the incredibly advanced active rear wing allowing for incredible top speeds and insane downforce, the lightweight carbon fiber wheels, the engine as a whole and the unique 3D printing technology utilised.
Now in the latest episode, company founder Christian von Koenigsegg talks us through the incredibly complex, 3D printed variable geometry turbochargers. If you're a car fanatic with an eye on the mechanicals of a car, then this video is for you!
In case you didn't know, the Koenigsegg One:1 delivers a mighty 1360 hp and 1,371 Nm of torque at 6,000 rpm. Total weight is just 1,360 kg which is based on the complete car ready to drive with 50% fuel, 100% fluids and without the driver taken into account. This is a total weight saving of just over 70 kg on the Agera R. As a result, the Koenigsegg One:1 is said to achieve a perfect 1 horsepower to 1 kilogram power to weight ratio hence the name.