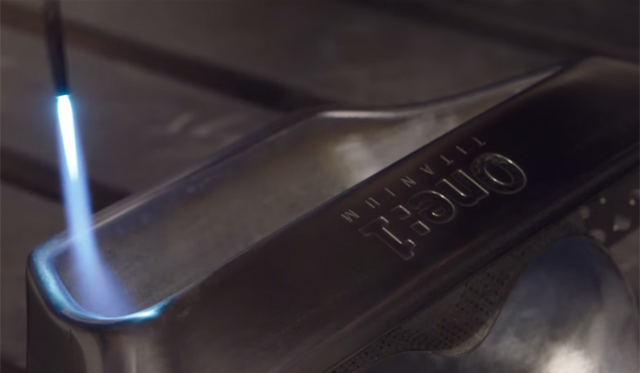 In the latest episode of Inside Koenigsegg 2 put together by the Drive network on YouTube, the Swedish manufacturer's founder and CEO Christian von Koenigsegg talks us through the revolutionary system of 3D printing which has helped make the Koenigsegg One:1 the car it is today.
[youtube]https://www.youtube.com/watch?v=Dw6cs7opvzA[/youtube]
In the video above, Christian reveals how for the most part, Koenigsegg uses 3D printing to test parts such as the wing mirrors, throttle and brake pedals before they are made and fitted into the One:1. This reduces costs for Koenigsegg as it can experiment with new parts and very difficult to form shapes without having to create moulds and carbon fiber parts only to find out they don't work as intended.
One of the most impressive 3D printed features which has actually made it into the One:1 is the titanium exhaust tip. This solid piece of titanium is one of the largest 3D printed pieces of titanium in the world. For the future, Koenigsegg is looking at the opportunity to create carbon fiber parts with 3D printing!