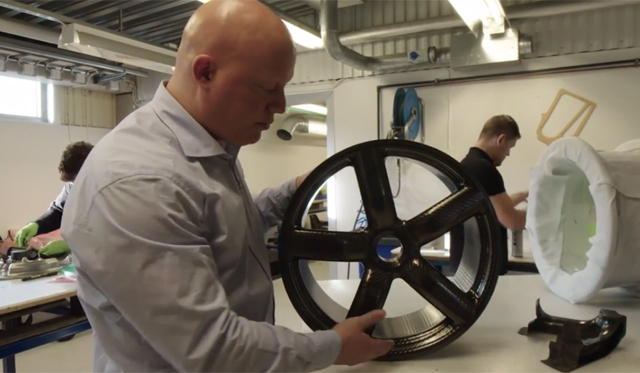 The Koenigsegg One:1 really is an incredible car. With an incredibly powerful twin-turbo V8 engine, advanced aerodynamics and an ultra-lightweight construction, the Swedish marque is dubbing it the world's first megacar.
[youtube]https://www.youtube.com/watch?v=PGGiuaQwcd8[/youtube]
As part of the ongoing Inside Koenigsegg 2 series, Christian von Koenigsegg outlines how the firm makes the complete carbon fiber wheels for the One:1. Utilising the pre-preg method as well as a host of proprietary methods, one of the One:1's wheel weighs a mere 5.9 kg.
Watch the video for more details!