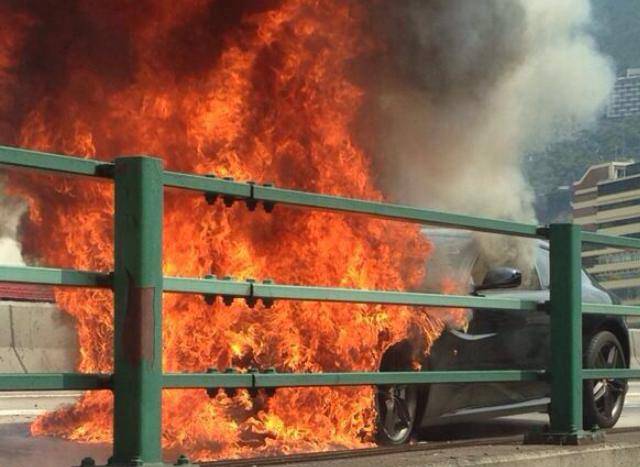 In a scene which happens all too often, an expensive Ferrari, this time a black FF, has gone up in flames in Hong Kong.
It is reported that the fire started in the engine bay after the car left the Aberdeen Tunnel from the Happy Valley to Wong Chuk Hang. As the following images show, the entire engine was alight by the time local fire crews managed to douse the flames before they spread.
The blaze was so ferocious that the entire engine bay was destroyed with the windscreen melting thanks to the incredibly high temperatures. While only the front end of the car has been burnt, the entire vehicle is definitely a complete loss.
On the bright side, at least the owner will be able to salvage a few components from the rear end…