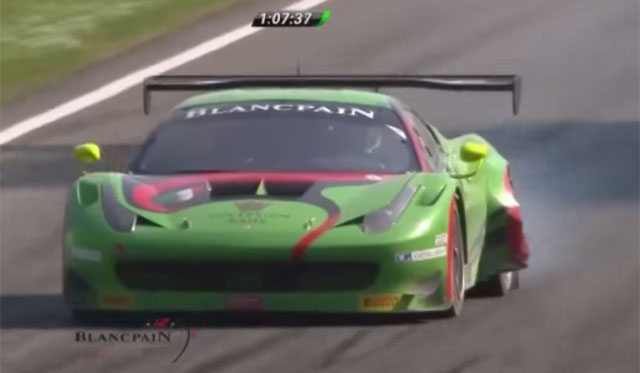 Ever watched a racing series and thought you could be competitive? Wrong. Becoming a successful racing driver takes years of experience, trial and error as well as extreme dedication and hard work. These are things which Russian billionaire Vadim Kogay didn't possess when he recently entered a Blancpain Endurance Series race in the Pro-Am Cup in his bright green Ferrari 458 GT3.
[youtube]https://www.youtube.com/watch?v=O4HSpx3aBq8[/youtube]
With no racing experience, Kogay understandably failed hard when attempting to compete with seasoned racing driver's at one of the world's most famous race tracks. With multiple runs off the road and through the gravel traps, Kogay's car eventually suffered a damaged rear quarter panel which completely wrecked the right rear wheel!