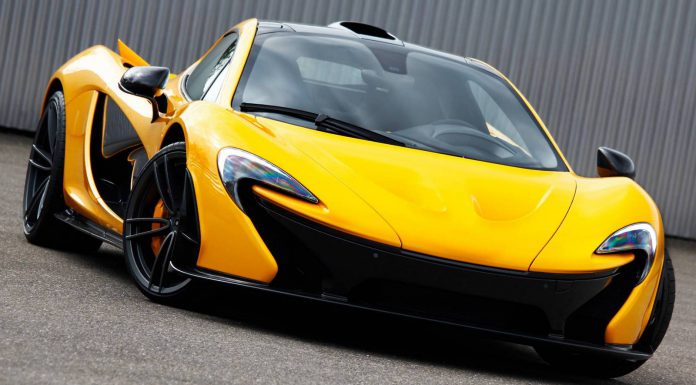 Late last year, aftermarket tuner Gemballa revealed the very first replacement wheel for the epic McLaren P1. Originally showcased on a stunning black P1, the wheels really added an extra bit of appeal to the incredible British hypercar. Now another P1, this time finished in yellow, has been fitted with the same Gemballa wheels but now completely blacked out.
The new wheels are called the GForged-one and whereas the standard P1 features 19-inch wheels at the front and 20-inch wheels at the rear, the Gemballa units measure 20-inches at the front and 21 at the rear!
Visually speaking, the GForged-one meshes almost ideally with the McLaren "Designed by Air" concept. The Gemballa GForged-one wheels' are widely spaced twin-spoke pairs are shaped into intricate Vs. This gives the wheel an extremely aerodynamic but striking look, while allowing the complex braking components to be visible, another stylistic feature of this stunning car.
Gembella customers are able to choose between a total of four surface finishes. The available shades are Gunmetal or Black Magic – either in a full-surface finish or "diamond cut". The following P1 is the first thus far to receive the Black Magic wheels.
As a reminder, the P1′s powerplant generates an astronomical combined output of 903 bhp. It gets a very efficient 3.8-litre twin turbo V8 petrol engine and a lightweight electric motor. The remarkable acceleration, delivered as a result of the instant torque offered by the electric motors and the optimized turbos, results in the hand-built car reaching 100 km/h in a stunning 2.8 seconds, 200 km/h in a scarcely believable 6.8 seconds, and 300 km/h (186 mph) in just 16.5 seconds. This is a staggering 5.5 seconds faster than the legend that is the McLaren F1. Top speed is electronically limited to (just!) 350 km/h.