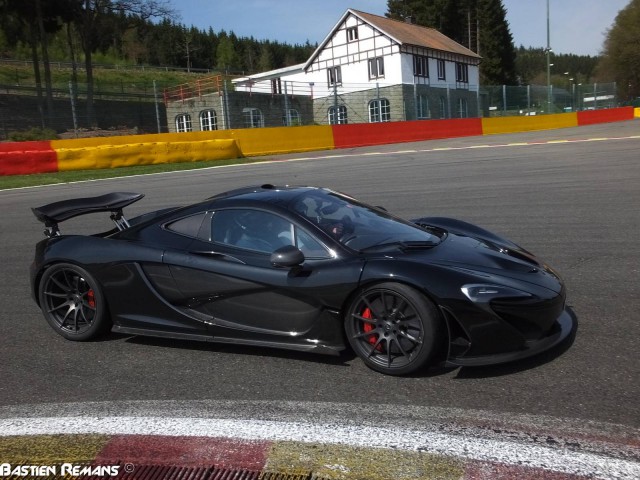 The P1 was the star of the recent McLaren event that was held at the legendary Spa Circuit. The one-brand event featured the entire marques lineup including the manufactures latest addition, the 650S, but all eyes were on the 3 P1s in attendance. The cars and their owners were given the opportunity to blast round the Formula 1 circuit that has been carved through the Arden Forest. The video below captured the highlights of a black P1 in action on track!
[youtube]http://www.youtube.com/watch?v=1lD1yWsm7o8[/youtube]
By now, you surely don't need reminding of just how important this car is. But if you do, here are some key details. Under the carbon fiber hood is a twin powerplant generating an astronomical combined output of 903 bhp. It gets a very efficient 3.8-litre twin turbo V8 petrol engine and a lightweight electric motor. The remarkable acceleration, delivered as a result of the instant torque offered by the electric motors and the optimized turbos, results in the hand-built car reaching 300 km/h in just 16.5 seconds. This is a staggering 5.5 seconds faster than the legend that is the McLaren F1. Top speed is electronically limited to (just!) 350 km/h.