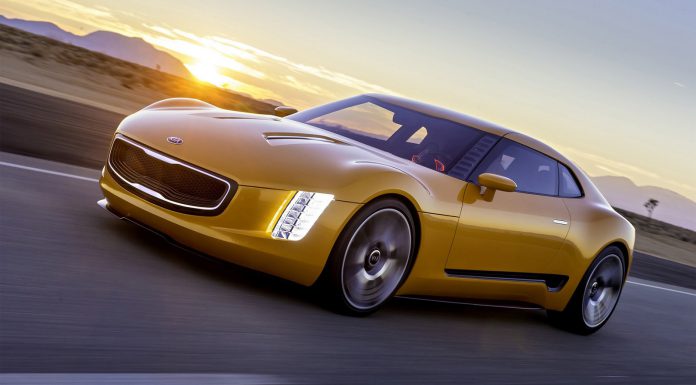 Back at the Detroit Motor Show 2014 in January, Kia shocked the automotive world with the release of the Kia GT4 Stinger Concept. Not long after it debuted, reports emerged suggesting that it had already been given the tick of approval for production. However, Kia has confirmed this is not the case and confirmed that it is still very much a concept car.
While speaking at the ongoing New York Auto Show 2014, design chief of the Hyundai-Kia group Peter Schreyer said, "People like it (the GT4) and the people in Korea like it too, but it's still a concept car".
While Kia has confirmed that no production plans have been made just yet, there's still a very strong possibility the Kia GT4 Stinger will hit roads in the coming years considering the praise it received in Detroit.
Under the hood, the Kia GT4 Stinger Concept features a 2.0-liter turbocharged direct injection four-cylinder engine delivering an impressive 315 hp. When compared to the 197 hp produced by the naturally-aspirated Toyota GT86 and Subaru BRZ sports cars, there's no doubt that the Kia GT4 Stinger will be in a different league when and if it hits the road. To put this into perspective, the Nissan 370Z delivers 330 hp from its 3.7-liter V6 engine, so the smaller capacity GT4 Stinger isn't far away.
Mated to this powertrain is a close-ratio six-speed manual transmission driving the rear wheels as previously mentioned. While Kia has yet to divulge any performance details, a sprint to 100 km/h from a standstill in five seconds or less is on the cards.
[Via Motoring]