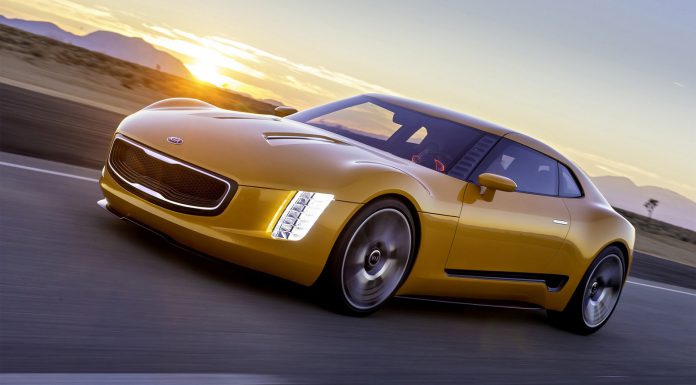 When the Kia GT4 Stinger Concept was revealed at the Detroit Motor Show 2014 alongside it came confirmation that it had yet to be pinned down for production. Now however, a report from TopSpeed suggests that the GT4 Stinger could in fact be hitting showrooms in production-trim as early as the end of this year!
As a matter of fact, the report claims that the final design of the production-spec Kia GT4 Stinger has already been completed and that it will look almost exactly the same as the stunning concept car. As for the cabin, we can expect to see some changes as Kia makes it a bit more occupant friendly.
As for what powers the Kia GT4 Stinger, that much remains unclear. However, the concept features a 2.0-liter turbocharged direct injection four-cylinder engine delivering an impressive 315 hp. When compared to the 197 hp produced by the naturally-aspirated Toyota GT86 and Subaru BRZ sports cars, there's no doubt that the Kia GT4 Stinger will be in a different league when it hits the road. To put this into perspective, the Nissan 370Z delivers 330 hp from its 3.7-liter V6 engine, so the smaller capacity GT4 Stinger isn't far away.
Mated to this powertrain is a close-ratio six-speed manual transmission driving the rear wheels.. While Kia has yet to divulge any performance details, a sprint to 100 km/h from a standstill in five seconds or less is on the cards.
[Via TopSpeed]