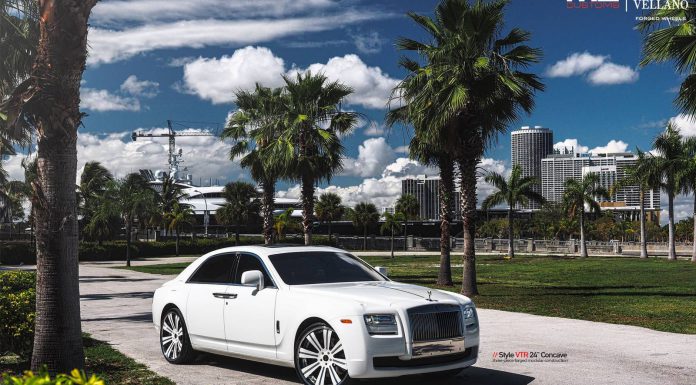 The Rolls Royce brand is all about luxury and comfort, but sometimes you can't help but notice those extremely plain wheels they ride on. Sometimes the perfect set of wheels can completely alter the overall appeal of a high-end car. This Rolls Royce Ghost is the perfect example.
A client of MC Customs in Miami, Florida, had the same thought. The automotive customization shop responded to the problem with a brand new set of Vellano VTR concave wheels
Wearing a set of new shoes, this Rolls now has earned plenty of style points that will certainly get it noticed.
Miami's car customization presence is huge, so the mere idea of keeping an exotic or luxury car completely stock just makes it look like another car sitting in traffic.
This set of three-piece Vellano wheels compliment the white body of the Ghost very well and give it a nice stance with a more eye-catching appeal.