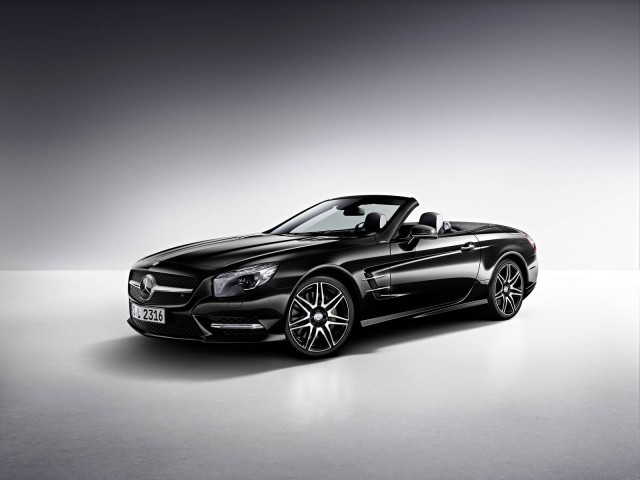 As predicted, Mercedes-Benz today announced that they would ditch the SL 350 with the launch of the new 2014 Mercedes-Benz SL 400! The new SL-Class variant adds to the existing range in terms of styling, the changes are under the bonnet though with the SL 400 getting a new six-cylinder biturbo engine!
The 2014 Mercedes-Benz SL 400 gets an engine with half a litre less displacement. The 3.0 litre V6 engine has an increased output, up by 27 hp, plus 110 newton metres more torque. In total, the SL 400 now produces 340 hp and 480 newton metres of torque between 1,600 to 4,000 rpm.
Mercedes-Benz SL 350

The price for the new SL 400 starts from 97,282.50 euros (for the German market inclusive of 19% VAT). The new six-cylinder apparently meets EU6 emissions standards due to enter into force in September 2014.
Elsewhere, everything else is the same. The 2014 Mercedes-Benz SL 400 gets the same folding metal hardtop, chassis and aluminium construction. Find out more about the range by reading our earlier Mercedes-Benz SL-Class article.