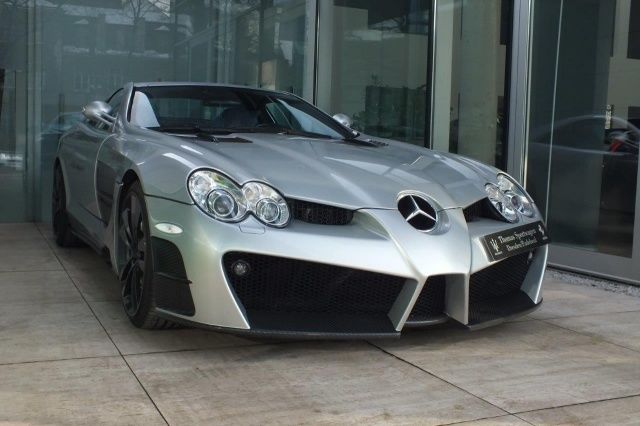 A very rare Mansory SLR Renovatio is currently up for sale in Germany for the relatively 'bargain' price of 219,000 euros. As without a doubt the most recognisable tuned Mercedes-Benz SLR McLaren ever produced, the Mansory Renovatio may be quite a few years old, but the few examples of it still manage to turn heads around the world.
Why do we say this example is a relative bargain? Well, four years ago, another Mansory SLR Renovatio hit the used car market and its asking price was 390,000 euros, almost double what this example is selling for! This particular Renovatio is finished in a stunning shade of silver which helps to make the selection of bare carbon fiber parts really pop.
From a visual standpoint, the Mansory SLR Renovatio is distinguished from a regular SLR McLaren with its new front bumper, hood, wheels, carbon fiber air outlets, rear diffuser, side skirts, rear bumper and carbon fiber bootlid spoiler.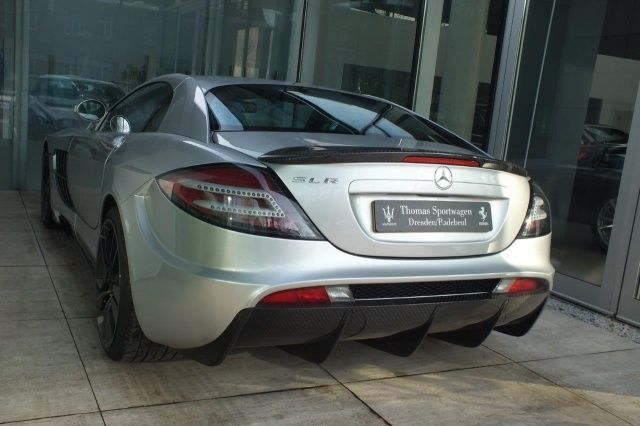 Under the hood it remains standard. That means it is powered by a supercharged 5.4-liter V8 engine delivering a total of 617 hp at 6,500 rpm and a beastly 580 lb-ft of torque between 3,250 and 5,000 rpm.
This particular example has travelled 25,000 km and from the pictures at least, appears to be in excellent condition.
[Via Suchen]