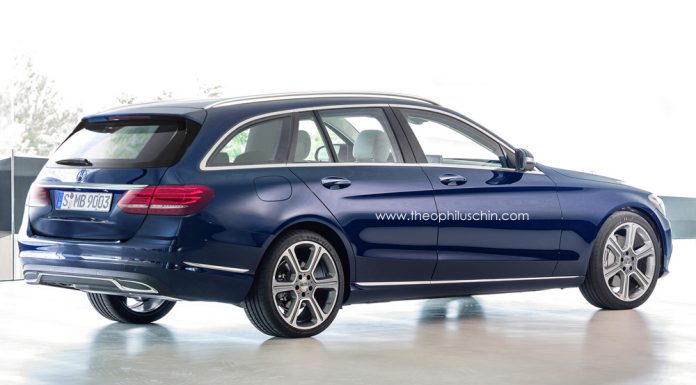 Last year, a prototype of the upcoming 2015 Mercedes-Benz C-Class Estate was snapped testing completely undisguised. It revealed a dramatically redesigned rear end compared to the standard C-Class sedan with the most prominent visual discrepancy being the new taillights.
Now automotive renderer Theophilus Chin has created a rendering of the upcoming C-Class Estate based on the previous spy shots and as you would imagine, it looks quite good. The new taillights have a more horizontal rectangular shape to them than those found on the C-Class sedan.
Additional prominent visual attributes include the subtle roof spoiler as well as the chrome exhaust pipe surrounds.
Mercedes-Benz has yet to reveal when the Mercedes-Benz C-Class will debut, but the upcoming Paris Motor Show 2014 alongside the AMG GT is a possibility.
[Via Theophilus Chin]