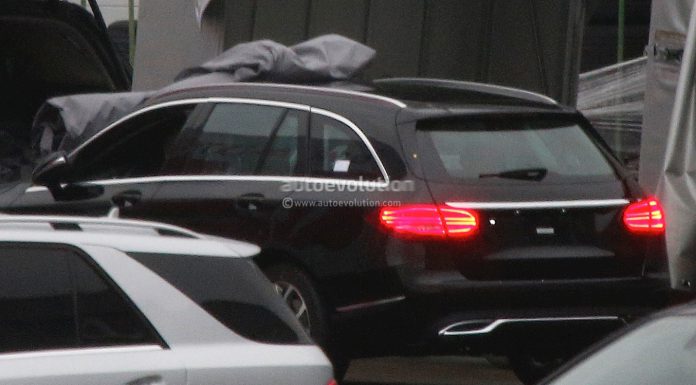 With the 2015 Mercedes-Benz C-Class sedan recently spied completely undisguised during its official photoshoot, we finally now just how similar to the S-Class it will look. Now, spyshots have emerged of the upcoming 2015 Mercedes-Benz C-Class Wagon completely undisguised and previewing one key new element; new taillights.
Unlike the upcoming sedan's taillights which have clearly been inspired by those on the 2014 S-Class, the upcoming C-Class is sporting more horizontal, wider and narrower taillights fitting nicely in line with the stretched body of the car. Another new feature which can be seen is dual chrome exhaust tips nicely integrated into the rear bumper.
As it stands, the 2015 Mercedes-Benz C-Class Sedan is expected to debut at the Detroit Motor Show 2014 in January. It is likely that the wagon will debut alongside it. If not, expect an appearance at the Geneva Motor Show 2014 in March.
[Via Auto Evolution]