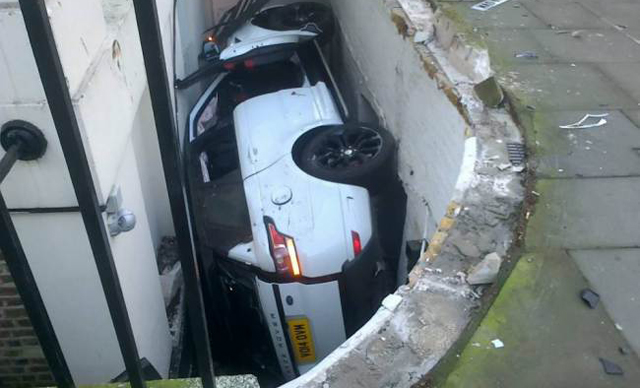 A brand new 2014 Range Rover Sport has been involved in a very serious and rather curious crash in south-west London.
As these pictures show, the driver of the Range Rover Sport somehow speared off the road, crashed through a black fence and fell into the front area of a basement flat thus becoming wedged on its side.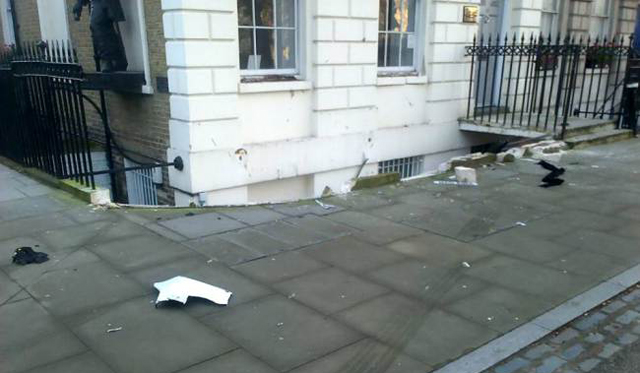 The exact cause of the crash is not yet known but the Range Rover Sport did have just 500 miles on the clock. Thankfully, the driver escaped without any serious injuries and managed to escape the wrecked SUV despite its precarious position!
[Via Metro]