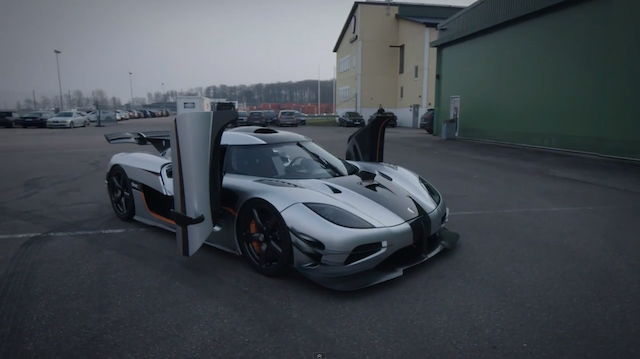 The Koenigsegg One:1 was a closely guarded secret until its official unveiling at this years Geneva Motor Show. Some shady images were released and the next time the car was seen it stole the biggest motor show of the year! YouTube channel, DRIVE, had the chance to go behind the scenes whilst the hypercar was being prepped and finished before it's global unveiling as part of their 'Inside Koenigsegg 2' Series.
[youtube]http://youtu.be/6Sivt84RuTk[/youtube]
We were at the show to see the car in all its glory, we can't wait for Koenigsegg to put the car to the test and produce officially verified performance figures. We are in no doubt that they will be outstanding!