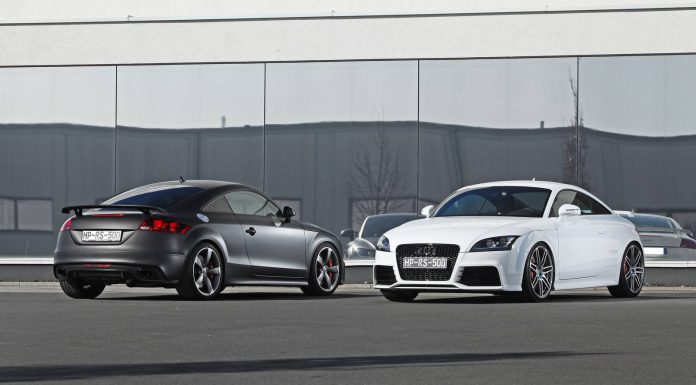 HPerformance has just completed work on two exceptional Audi TT RSs and the modifications they have done really push these high-end sports cars into supercar territory in terms of performance.
The Audi TT RS by HPerformance features HJS racing cats and valve commands, a new HPerformance exhaust system, aluminium intercooler and upgraded turbocharger, refined intake manifold and short ram air intake. Additional changes include upgraded ignition plus and some ECU modifying.
When it is all said and done, the Audi TT RS by HPerformance delivers a total of 500 hp and 660 Nm of torque meaning that combined, these two cars produce more power than a Bugatti Veyron! What's more, torque can be increased up to 710 Nm!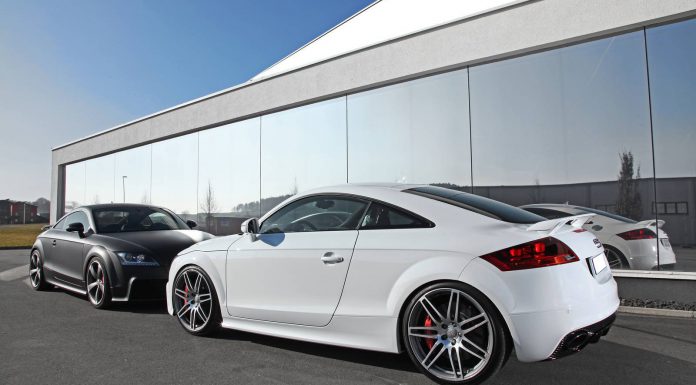 To help cope with this extra grunt, HPerformance have fitted an upgraded clutch and flywheel, reinforced pressure plate and sintered metal friction washer. Further modifications include Bilstein B16 coilovers, H&R stabilisers as well as a new carbon ceramic braking system!
Finally, HPerformance has confirmed it is working on a 700 hp Audi TT RS!