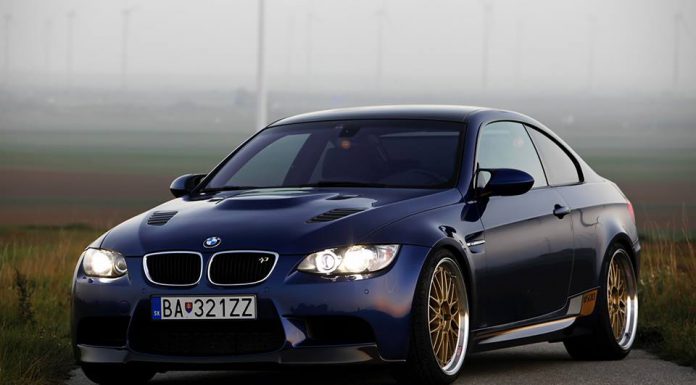 The BMW E92 M3 Coupe may be out of production but to the untrained eye, it still looks like a brand new German sports car. While introduced a number of years ago, the E92-generation BMW M3 is still an incredible performance machine more than capable of taking it to newer rivals from Mercedes-Benz and Audi.
Slovakian tuners Petersport have just revealed their upgraded E92 M3 and we must say, it makes us somewhat sad that production of the car has ended. Dubbed the M500 GTR Golden Edition, Petersport have fitted a host of visual and performance modifications to make this car not only more eye-catching, but also a bit faster than the standard car!
First of all, it has been painted in a stunning shade of blue and fitted with gold Petersport LM 19-inch wheels at all four corners. It also features a new carbon fiber front splitter, revised hood, more prominent side skirts, ducktail spoiler and carbon fiber rear diffuser.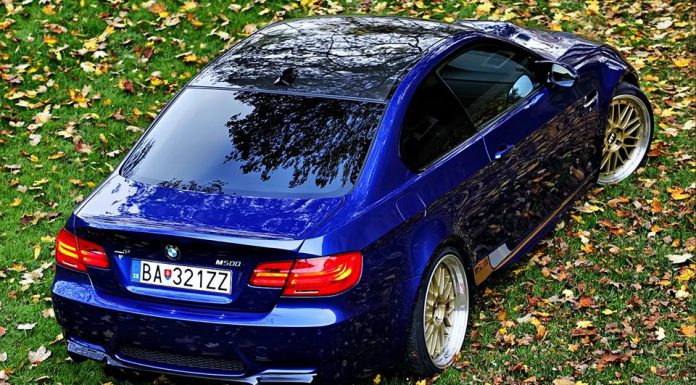 In terms of performance upgrades, the BMW E92 M3 M500 GTR Golden Edition by Petersport features new camshafts and ECU optimisation helping to lift power up to an impressive 500 hp and 475 Nm of torque! The car then sits lowered at the front by 25 mm and lower at the rear by 15 mm thanks to some new springs.
Finally, new brakes have been fitted featuring Petersport's 6-piston brake calipers with 380 mm discs at the front and 4-piston calipers with 340 mm discs at the rear!