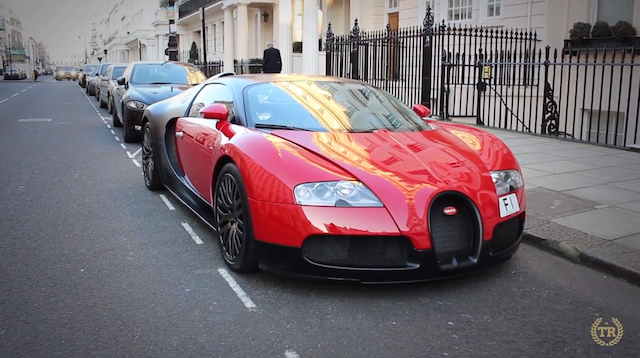 One of the most famous Bugatti Veyron's around the world has been spotted in London, the thing is the car is outshone by one aspect, its registration plate, F 1. The owner of the car is none other than Afzal Kahn, the owner of Project Kahn Design. Kahn paid £440,000 (approximately 525,000 Euros) for the registration plate, the most expensive plate ever purchased in the United Kingdom.
[youtube]http://youtu.be/uGSaBE7XecM[/youtube]
Since then he has turned down a number of offers for it including one for £6 Million (approximately 7 Million Euros!). The Veyron itself is rather stunning with its matte black and red colour scheme, of course it has been fitted with some very intricate Kahn wheels.